On October 19, R. Vincent Moniz, Jr. and Rhiana Yazzie joined Teresa Ortiz and Emmanuel Ortiz onstage in the Loft Performance Hall for a panel discussion on the state of the arts for Native American and Latino artists, who are still largely unrepresented in the conventional mainstream narrative. Questions were asked. Answers were offered. A complexity of cultural concerns was addressed by and before a nearly full house. Notes were taken, including but not limited to...

Rhiana Yazzie - Playwright, Producer, Director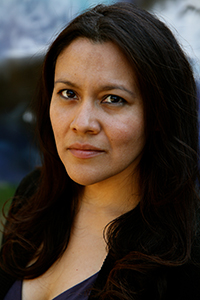 Yazzie is the founder of New Native Theatre, a Minneapolis based company fostering a new way of looking at, thinking about, and staging Native American stories. Bridging the gap between the 100 theatres in the Twin Cities and its large urban Native community, Yazzie continues to develop new written works and plays, along with the Little Apple, Big Apple podcast, and has been a vocal force in changing the greater narrative of colonial ideas about indigenous culture. Her efforts to open a dialogue about the musical 'Bloody Bloody Andrew Jackson' were documented on some other blog in 2014.
When Yazzie was asked, "What are the most important needs in the Native American experience that other people -- even other people of color -- don't understand," her response centered on the world view differences she takes on as a playwright:
"There's a difference between what I see and what others see when they look at me, and how others see the world. That's what World View Difference is."
A discussion of world view difference among Indigenous Americans couldn't be had effectively without a discussion of appropriation. "Consumer culture is not satisfying," said Yazzie.
"As Americans we are taught to believe that it is, but you can't find yourself through relationships with the physical things you purchase. So, where you're disconnected from your identity and how you came to be, maybe you'll look around and appreciate the identities of others. And maybe you'll steal some shit."

R. Vincent Moniz, Jr. - Actor, Poet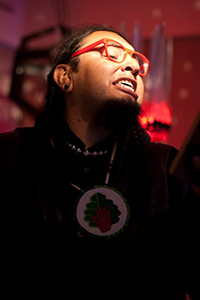 Phillips nieghborhood native R. Vincent Moniz, Jr. is a veteran Twin Cities actor and writer. A few of the venues he has appeared in include Revolver Magazine's legendary live shows, the Minneapolis Institute of Arts, and the American Indian Center. A champion slam poet, Moniz, Jr. is an outspoken critic of Native American stereotypes and cultural appropriation in the mainstream media.
Asked, "What aspect of Native American cultural appropriation are you currently fixated on," he struggled to narrow it down.
"I look at the difference between appropriation and appreciation," he said. "Appreciation is saying that looks nice on you, and appropriation is seeing it and then taking it for yourself... going and ordering a feathered headdress from China."
"I live in a world where there are decapitated Native men everywhere you go. There is a subservient Indian butter maiden every time we go into the grocery store. I just moved to a new neighborhood where I don't know anyone, and I hope no Indians come to the door on Halloween."
An avid comics fan, he also noted that superhero comics are still presenting Native American characters solely as stereotypes, even while the industry has made great efforts to expand its traditionally white roster of heroes out of respect to its diverse fanbase.
"Marvel came out with the All New, All Different line, and they brought back Red Wolf," he said. (Red Wolf, a character exemplary of the old noble savage and magical human tropes assigned to Native characters in Sci-Fi and Fantasy stories, differs little from the other Indigenous Marvel characters. His powers are styled solely after misguided notions about his ethnicity; like fellow Marvel Indians Warpath, Sunspot, Thunderbird, Mirage, and sometimes Forge.)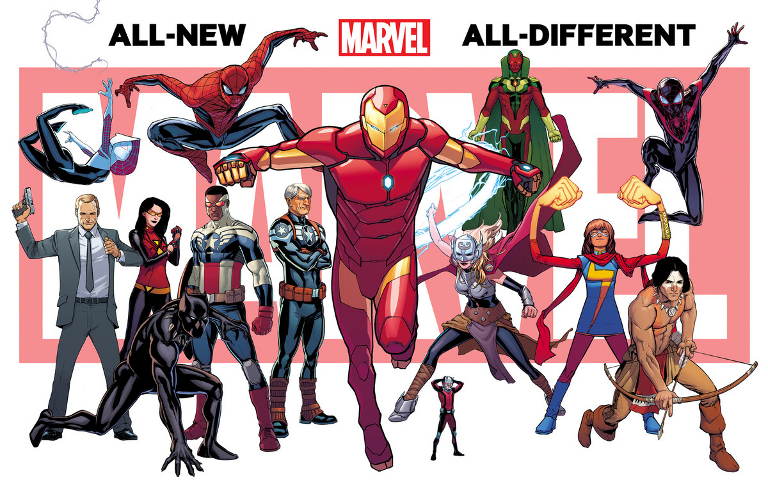 (Red Wolf: A sports mascot among heroes.)
"I want my all new, all different Indian character," he explained. "Until we get to say what our characters are, we're just your leather & feather stereotype."

He went on to note that hiring a Native American artist to draw Red Wolf sidesteps the actual issue, "Like people who say we should have an Indian actress playing Tiger Lily. That's saying, 'We should be putting brown people in our stereotypes.'"

"I can't get over the argument that blackface is bad, but redface is for our football games," he added.

Emmanuel Ortiz - Community Organizer, Poet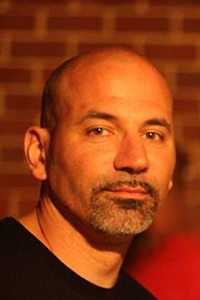 Community organizer Emmanuel Ortiz treats art as an integral part of the struggle for liberation and social change. When asked about his feelings on appropriation, he agreed with Moniz, Jr. and added that "Day of the Dead" festivities have risen to join the ranks of our nation's appriated and commercialized traditions.
"Day of the Dead predates the invasions," he said, talking about the long cultural history intertwined with the tradition's visual markers, now readily available on Wal-Mart endcaps. "When I see white people with Day of the Dead makeup, its the same as blackface, or as warpaint costumes."

"They love the music, and the food," he notes. "They love everything but us."
His firm grounding in community organizing is apparent in his response to the notion that history is written by "the winners."
"The idea of 'winning' has been rewritten," he said. "If we see that as winning, we've lost, and I don't see us doing this as losers. If we lost, we wouldn't be here."

Teresa Ortiz - Poet, Spoken Word Artist
Mother and educator Teresa Ortiz has lived in Mexico, Central America and Minnesota, and counts her life enriched by the fellow immigrants who have shared it with her. The bilingual author has published poems and performed spoken word shows to rapt audiences, and collected the testimonials that made up the book Maya women of southern Mexico: Never Again A World Without Us, Voices of Maya Women in Chiapas, Mexico. She passes on the power of language by teaching English to newly arrived immigrants.
When asked, "What does it mean to be a Latino woman in the US," she remarked that that's a very big question, with a suitably big answer.
"What does it mean to be Latina? That's another long discussion. I learned here that being a Latina was and always has been being a Meztisa." Moving and setting down a new foundation in Minnesota changed more than just her location. It affected her being.
"My identity as a Latina was no longer a nationality." she said. "It was to walk in two worlds."
She also noted the readiness with which others have dismissed her narrative, saying that the history of oppression informing her work is in the past, that it's no longer relevant. "When we say this is in the past, it's not. It happens all over the continent today," she said.
"Racism and discrimination is not something that happened in the past. We live it. We see it every day. The way we make sense of these horrible things is we write about it, we make art and theater about it."